---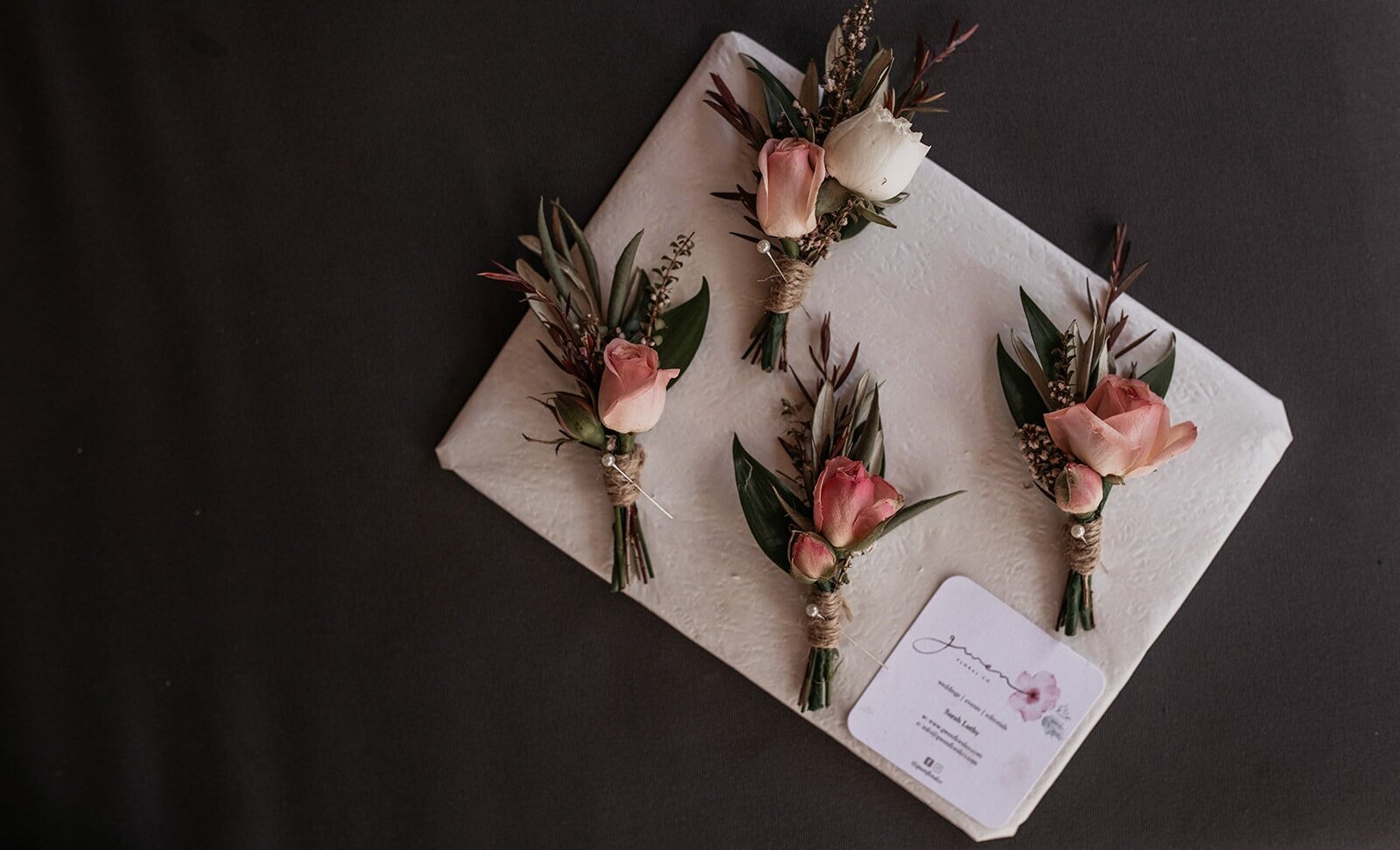 I often get asked by my clients:
"Do I need to buy corsages/buttonholes for my family? Do people still do this?"

If you weren't even sure that this was something people did at all, let me explain.
You are probably aware that (typically) the groom and groomsmen will wear a buttonhole. Some couples also choose to honour their parents, grandparents, close friends or relatives, ushers, celebrant or friends helping with the wedding by giving them a 'wearable' flower. For the guys, this is pretty limited to a buttonhole. For the ladies, this might be in the form of a pin or wrist corsage, a piece attached to her purse, some hair flowers or even a little posy.
Whenever I ask my clients if they have thought about flowers for the family, I often get a blank stare or the question asking "I don't know, do I need to?"


My response? Ask your family if this is something they would want.



When my husband and I got married we asked our family if they would want a corsage/buttonhole because we weren't sure what was considered 'normal'. Dave's family said "no we don't care at all, just save the money!" whereas my family said they would really appreciate it and would feel really honoured as the mother and father of the bride if they each wore a flower on their outfit.
Back in the day, it was almost assumed that that the bridal party and immediate family (parents and grandparents) would wear a flower, whereas now many couples are choosing to leave out the wearable flowers for people outside of the immediate bridal party.

I find about 50% of my clients don't bother, and 50% do still honour their family or close friends in this way.

There are definitely no 'rules' anymore! Have those chats and decide what if this is something you want to incorporate in your wedding.


I hope you found this blog post helpful! If you have any further questions, send me an email at info@gwenfloralco.com
If you are planning a wedding in Brisbane, Sunshine Coast, Gold Coast, Scenic Rim, Toowoomba or Northern NSW, I would love to hear from you! Fill out the contact form and I'll be in touch shortly. x
Thank you to the below photographers for their images of our work:
Top Image: Cloud Catcher Studio
Second Image: Greta Studios
---